Specialists in bespoke Wastewater Management Solutions, Supply, Consultancy and Design.
ECOTEC offers best in class products such as grease trap management systems, silt interceptors, access & inspection chambers as well as biological treatments, odour control products and accessories. Services include on-site installation, commissioning and servicing of all products supplied.
We also offer a full consultancy and design service specific to the needs of each customer using the latest innovations and technology.
Specialists in bespoke Fat, Oil and Grease (FOG) wastewater management solutions for the hospitality and catering industries in Ireland.
We pride ourselves on delivering the best solutions and expert advice to our customers every time.
We are one of the fastest growing water and grease management retailers in Europe. Our ever-growing range is manufactured to the highest standards and brought to you at the best prices possible. Couple that with our first-class customer service and you'll soon discover what makes ECOTEC different.
Find The Right Products...Right Now!
Grease Traps
We offer a wide range of grease traps suitable for your establishments.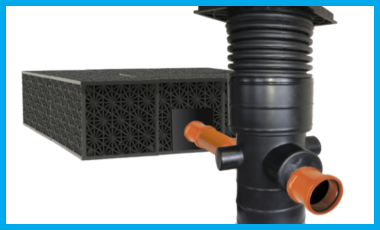 Drainage Solutions
Accesso chambers, high performance silt traps and flow control chambers
Biological Grease Treatment
Biological dosing to treat & avoid the harmful build-up of fats, oils, and grease (FOGs)
Sabrina - Tuscany Bistro
What I look for from our valued suppliers is complete peace of mind. Ecotec delivers that consistently and professionally. They offer outstanding value and provide an excellent service, taking control of every aspect of the projects they engage in. An absolute pleasure to deal with
Bruno - La Cucina
We recently had a large amount of grease build up in our restaurant grease traps and drains. I called Ecotec, and I have to say they were outstanding to deal with. They were professional, highly knowledgeable and were able to get us back to compliance quickly and more importantly inexpensively. The guys at Ecotec even went as far as to discuss with me in detail my options for preventative maintenance for the grease trap and extract systems to keep my costs down for any future services and cleanings. I would highly recommend Ecotec to any business owner that has a need for grease trap management or Extract system cleaning- these guys are top-notch!
Eamonn - Gourmet game
I was faced with a recurring grease trap problem in my game processing plant - feathers, entrails etc were constantly blocking the sinks and external grease trap- it was costing us a fortune in downtime. Ger from Ecotec visited us and recommended installing in sink baskets - immediately the problem was resolved not alone have they have saved us money but removed what was a highly stressful ongoing problem - I would highly recommend Ecotec for their professional attitude and personal service.
Unrivalled Advice & Service
Nationwide Delivery

BSI Compliant Products
At ECOTEC our clients always come first. Understanding client expectations is key to our approach.
Each client project is a partnership with ECOTEC. Responding to clients' individuality with a dynamic yet flexible approach, supported by innovative and state of the art solutions delivers on this philosophy.